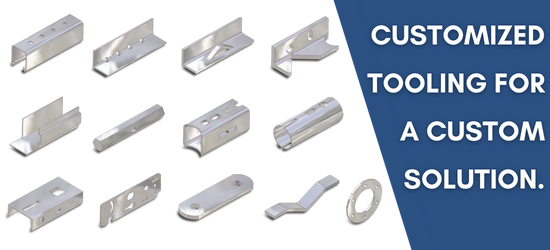 Sometimes, a unique application requires a custom-built solution.
If you need something beyond the standard tooling we offer, our team of engineers is equipped to design and build a tailored solution built to your specifications.
From our plant in Philip, South Dakota, each step of this process from design & development to completion is done in-house. We thoroughly test each tool to verify performance and ensure value for your investment. With quality manufactured into every tool, we assure that our tools will stand up to the tough demands of your applications.
Send us your prints and our engineers will get to work designing a custom tool for your specific needs.


What We'll Need From You
A description of what you need your custom tool to do.
What Scotchman machine will it be used on.
A print, drawing, or photo illustrating your needed function.
It's really that easy! Contact us today.