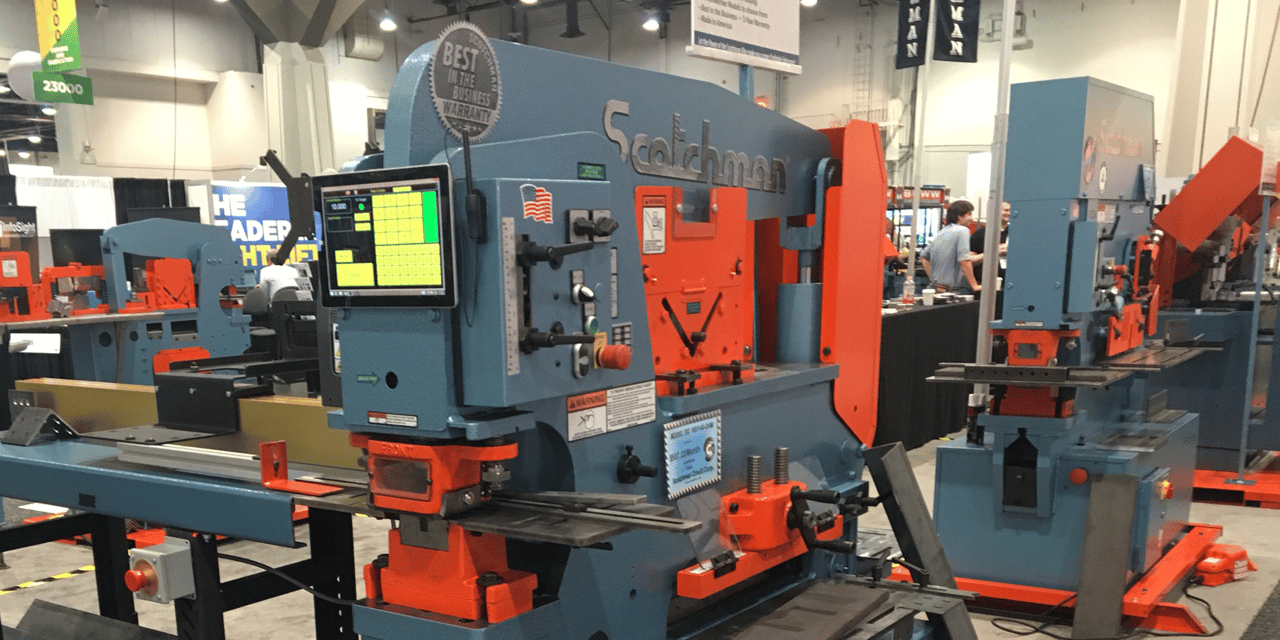 FABTECH Expo 2016 was definitely one to remember. Fabricators came with a boosted morale and high expectations, and were greeted with the industry's latest innovations, ideas, and solutions for anyone invested in heavy metal manufacturing.
Scotchman had a blast discussing individual project needs and demonstrating our metal fabricating solutions. There was a lot to take in and see at the show, and we wanted to recap our major takeaway.
Top Manufacturing Trends at FABTECH Expo 2016
North America's largest metal fabricating event never disappoints, but 2016 was one for the record books. FABTECH is more than just a trade show and conference, it's a celebration of the strength of manufacturing. At this years show, we noticed quite an emphasis on automation, from the largest machining centers all the way down to the most basic metalfab task of punching a hole through metal.
Adding automation is a vital step forward for heavy metal manufacturing, and was on display in Las Vegas. Any company who brought their A game was highlighting automated features that reduce human error and safety risks in the production chain.
Automated Ironworkers
A number of companies had their ironworkers on display at the FABTECH expo. Our machines stood out as being some of the top quality of the show, and we were glad to see Scotchman's unique tool table design still prevail as a top contender among ironworkers at the show.
At FABTECH, we rolled out our automated the punch system. With this automated feature that can be added to ironworkers, operators no longer have to take the time consuming steps to lay out each hole that needs to be punched on the material. The automated system allows the operator to index each hole and let the feeder system automatically run the material exactly where it needs to be for each punch.
Automated ironworker processes is a new focus for the industry and we are excited with the possibilities it brings. The effort Scotchman puts forth to demonstrate each machine at these shows continues to make us a FABTECH expo hit.
Automated Cold Saws
Scotchman has been leading the industry in fabricating and sawing solutions since its start (almost 50 years ago).
But thanks to a partnership with RazorGage, a company that specializes in automatic measuring systems and software for automated processes, we're able to leap even further forward on our value-added cold saw line.
Mike Albrecht, our national sales manager, says customers are seeking technology that takes the labor out of the hands of the wet saw operator. The push system, created by RazorGage, uses customized software and allows operators to enter their cut list on a Windows tablet or large touch screen controller. This technology is intuitive and is as easy to use as your home computer.
Bringing You the Next-Level Cold Saw
Hopefully you were able to see our cold saws and ironworkers in action at the show, and ask any questions you may have had.
If you would like to see more, just let us know. It is important to see a machine's capabilities firsthand, so we strive to make that possible.
We're already looking forward to FABTECH 2017!