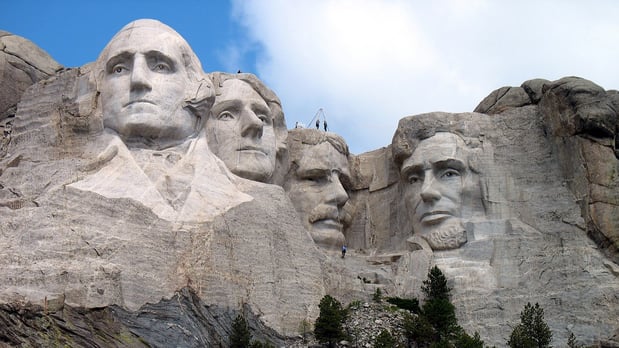 During special American holidays like Memorial Day and Independence Day, employees at American-made manufacturer Scotchman Industries take time to reflect on our nation's independence and the bravery and sacrifice of those who made our country possible.
Scotchman: Made in America and Supporting its Veterans
As an American manufacturer, we take special pride in the Fourth of July, Memorial Day, Flag Day and all other opportunities we have to celebrate our great nation.
Because we are so grateful for the contributions and sacrifices made by past and present military members, we do everything in our power to support U.S. troops and Veterans.
We also like to see our nation's youth find a career where they can earn a stable income while supporting the U.S. economy. We offer scholarships to encourage local students to pursue careers in the metal fabrication industry and other industries supporting the "Made in America" philosophy that will keep our country strong for years to come.
Donating Ironworkers and Cold Saws to Workshop for Warriors
We are proud to have donated machines and tooling to assist the Workshop for Warriors efforts to train U.S. Veterans on current fabrication technologies. Workshop for Warriors' mission is "Rebuilding American Manufacturing One Veteran At A Time"™ by building a better, stronger future for veterans, their families, and the U.S. economy.
This valuable organization helps veterans successfully transition to civilian life with hope and a renewed purpose through a secure civilian career path.
At Scotchman, we love to see Veterans find a secure career path in the United States. We're also proud of the many Americans who have carved out a vocation in the metal fabrication industry. We encourage all citizens, young and old, to join the growing American workforce.
Scotchman is 'Made in America'
From the 80 employees we have in Philip, S.D. that help produce our "Made in America" cold saws and ironworkers to the many employees of other U.S. factories that use our ironworkers and cold saws, we see our company directly impact the U.S. economy each and every day.
We don't throw the term "Made in America" around lightly. We are extremely proud to produce high-quality, American-made cold saws, ironworkers and more as one of the pioneers in the metal fabrication industry.
When the late Art Kroetch started Scotchman Industries from a scrapyard in 1967, he believed in creating a sustainable atmosphere where American workers could build high-quality products while carving out a prosperous career and earning fair compensation and other benefits.
Now, as we look toward the future, we know that the next generation is vital to keeping the American manufacturing legacy alive, which is why we created Scotchman scholarships.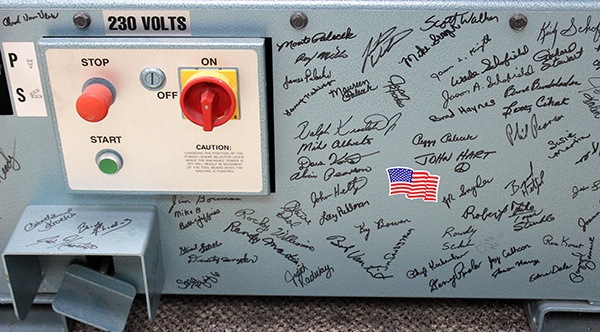 Scotchman Scholarship
Scotchman has always encouraged youth to pursue careers in the metal fabrication industry and offers two scholarships as an incentive to local high school students.
The Krofam Scholarship is offered to Philip High School students who are attending or planning to attend a South Dakota post-high school educational institution.
The Scotchman Industries Scholarship is for students who are going to a Vo-Tech or trade school in South Dakota for machining or welding. By 2020, global manufacturing executives predict that the United States will be the most competitive manufacturing economy in the world.
We need young Americans in our workforce if we want to keep our competitive edge.
Help us Keep America Great
We are doing everything we can to keep "Made in America" alive and well, and you can help, too.
We encourage you to support Made in the USA products from Scotchman and other companies around the nation. Please help us spread the word about the importance of American manufacturing. Click below to subscribe to our blog and hear our thoughts on this important issue.