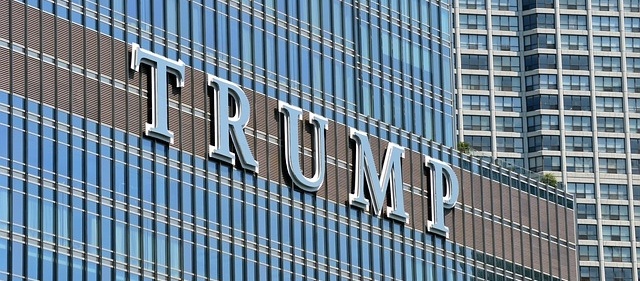 Across the country and the globe, Donald Trump's electoral victory was a surprise. While stock brokers, pundits, and millions of Americans had braced for Hillary Clinton's presidency, we awoke to a very different reality in mid-November.
But what does a Trump presidency mean for manufacturing in 2017, and the next four years? After such an unprecedented campaign, it is a difficult question to answer of what President Trump manufacturing plans will look like.
Here are our best guesses at how President Trump will affect manufacturing, though anything could happen with the next president.
President Trump Manufacturing Plans
The quick take? A businessman like Donald Trump is looking to make it easier for businesses to operate in the U.S. so that more jobs can be created and the up ticking economy he takes over on January 20 will continue to prosper.
Companies that focus on making products in America can expect tax benefits, while foreign-based manufacturing and businesses reliant on outsourcing may be impeded by overhauled trade policies and new tariffs.
Trade Policy
Trump has continually spoken of withdrawing from the Trans Pacific Partnership and renegotiating the North American Free Trade Agreement, our accord with Canada and Mexico.
The new President's aim is to bring jobs back to the U.S. from Mexico and other countries. Without any congressional approval, he can withdraw the United States from NAFTA as long as he gives Canada and Mexico six month's notice.
This stance will likely lead to an increase in price on imported materials for manufacturing in 2017, due to tariffs or supply limits. It will also allow domestic providers to raise prices as they're protected from competing with foreign goods.
Immigration
Donald Trump propelled himself to success on his immigration policy, looking to crack down on those illegally working in the United States and restrict America's intake of refugees.
While some industries will see labor costs rise when foreign-born employees become more difficult to acquire or maintain, the new President hopes that more American jobs will mean more money spent here and more opportunity for businesses to expand.
Regulations and Environment
Setting aside whether you or I believe in climate change, Trump does not. Since winning the White House, coal and oil stocks have soared while solar and wind power producers took a hit.
Trump has pledged to roll back federal regulations in general, offering companies more room to operate - in fact, he's said "for every new federal regulation, two existing regulations must be eliminated." That probably means the end of many emission constraints.
Trump's repeated pledges to rebuild American infrastructure should spur activity in the manufacturing sector. The President-elect hopes to utilize "revenue neutral" public-private partnerships in order to generate $1 trillion of investment in infrastructure over 10 years.
Defense and Foreign Relations
Trump has taken a strong stand against militant groups in the Middle East, and wants to bolster the United States military. Orders for new Navy ships and Air Force jets will certainly bring money into manufacturing in 2017.
While his blunt approach to foreign policy has been called refreshing, it's fair to say that President Trump does not have previous statesman experience. Early interactions with other countries have the globe tense.
Russian aggression on Soviet satellite states, border disputes between Pakistan and India, and Trump's faux pas with Taiwan demonstrate the chance for military action to take place.
Whether or not the United States takes up arms in the next four years, there will be production benefit to the manufacturing industry if diplomatic disputes turn to war.
Trump and Manufacturing in 2017
There remains considerable uncertainty around this new White House and its occupant. The new administration will bring anything but business-as-usual to Washington.
We are excited to see what the next 4 years will bring for American entrepreneurs. Godspeed to President Trump... He's going to need it!
Subscribe to Our Blog for More News
To keep a finger on the pulse of manufacturing in 2017, we hope you will check back in with our blog. The best way to get the latest on the metal fabrication industry is to subscribe to our blog: