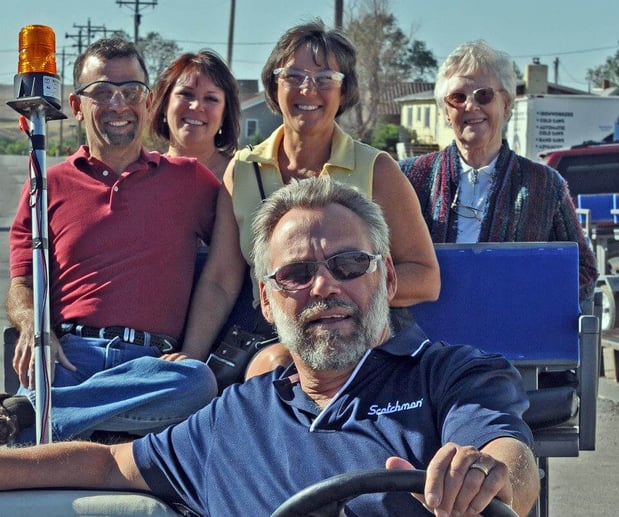 There's been a lot to celebrate this year. Scotchman Industries has reached five decades making the best hydraulic ironworkers in the country. Our team is constantly innovating with manufacturing automation to bring the best machines possible to our incredible customers.
Still, the most important milestone from my perspective is seeing Jerry Kroetch, our president, hit 40 years with the company.
I can't imagine having grown up without Scotchman. My grandfather built this company, and my dad has been dedicated to it since before I was born.
Grandpa Art certainly gets credit for starting what we have in Philip out of nothing. But I'm positive the company wouldn't be where it is today without Dad's 40 years at Scotchman.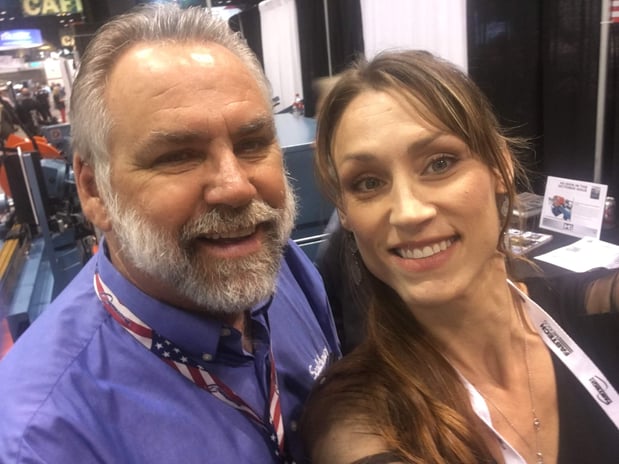 Growing Up with Scotchman
My dad worked part time at Scotchman throughout high school. He graduated in 1976, then left Philip, SD, and Scotchman, behind for a year to see other places and learn more about business, hard work, and the world at large.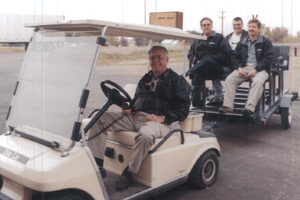 After working a couple jobs, my Dad came back to Scotchman on November 7, 1977. He started as a welder, working in many different departments.
In 1980 he became night foreman. For two years he cultivated an understanding of leadership - how to delegate, how to inspire, and how to lead by example. In 1982 the night shift was no longer needed, so Jerry moved to the tool crib.
From there he went to the surface grinder, then he made it to the parts room. All along the way, he fostered an understanding of the work and care that goes into every Scotchman machine.
Taking the Reins
In April of 1986 he joined the customer service department. He learned how to listen to the needs of the customer and help Scotchman rise to the high expectations we maintain today. He learned to cherish and connect with those who trusted us with their business.
From July 1988 to 2001, Jerry Kroetch took over as sales manager. Then, on March 31, 2001, he took over as president of Scotchman Industries upon the retirement of Jerry Carley. The experience my dad gained in nearly every department of the company helps him guide us every day, and the last 16 years with him at the helm have been some of the best in our history.
I know Grandpa Art would be damn proud of the job his son is doing.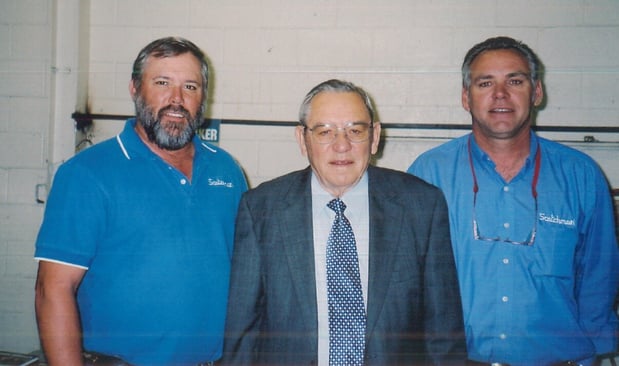 The Praise That Means the Most
As much as my dad probably enjoys hearing from me, I know the words of his satisfied customers mean even more:
"You run a top notch organization, that has earned my business. We are a small shop, but for all our cold saw needs, we will use your organization." - Forrest Summers, HPL Enterprises
""I have purchased my 5014 CM in 2005 and we have used and abused it every day since placing it in service. The thing is bulletproof and has been one of the best investments I have ever made.
"Everything about Scotchman is about old school value and quality. After getting to meet Jerry, his family and quite a few of his employees, I am extremely proud to have one of his machines in my plant and will own a Scotchman saw when it is time to replace my Hyd-Mech.
"Keep up the good work guys, you make buying American the great experience it should always be." - Rod Brakhage, Wheeldock LLC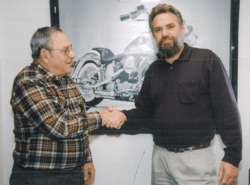 "Thanks for the offer on the Show, we LOVE the QUALITY of our USA built Scotchman! We are trying to save up some money to purchase out next one…keep up the great craftsmanship and please share our appreciation with our shop's craftsmen and women who provide us domestic fabricator's a great machine we know we can rely on to make money." - Lee Smith, EXP Fabrication
"We recently began a new Metals program at Hanover High School. ...We are going to need an ironworker for this new initiative among other things. The administration values my knowledge and research in my subject area and I want nothing more than American Made and reliable, serviceable machines. In other words, I don't need to shop around when I know you are the best available." - Mark Williams, Hanover Public School Dist.
"With the attachments, dependable, convenience, simplicity, low maintenance, user-friendly, machines that are available, my opinion is that the Scotchman machines are the best on the market.
"I would recommend the Scotchman equipment to any business, large or small. I just can't say enough good things about Scotchman equipment." - Ray Pierce, Ray Pierce industrial Service, LLC
Jerry's Legacy
Since the very first ironworker, Scotchman has forged a legacy of building quality machines that are built to last, but my Dad's leadership pushed us to expand our product lines and fabrication solutions to benefit more fabricators like you.
Thank you, Dad. Not just to me, but to so many people you are an inspiration, mentor, and rock. (But I'm the luckiest because I get to call you Dad!)
We can't wait to follow wherever you lead us next.