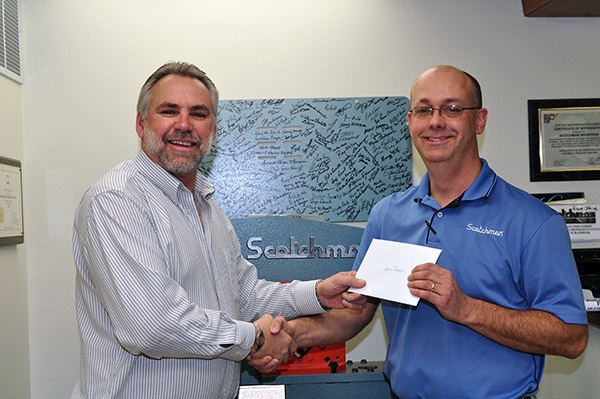 Scotchman Industries, a leader in the metal fabrication industry, was founded 48 years ago in Philip, S.D. With the help of the company's 80 employees, this small-town, family-owned American manufacturer provides metal fabrication tools worldwide.

Scotchman has had numerous longtime employees over the years, including Jason Rhodes, the subject of today's Scotchman Employee Spotlight.
On Jan. 25, 1990, Jason Rhodes was hired to do welding and painting for Scotchman's old cold saw factory, BEWO/USA; but during his 26 years at Scotchman he did much more than that.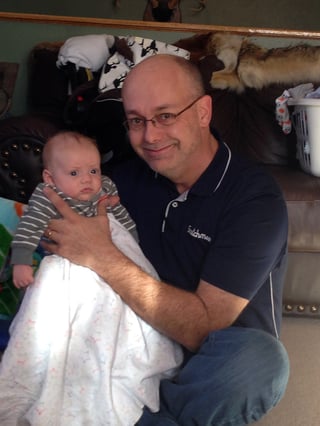 Jason was always an eager employee, so when asked to take on additional job duties (like being asked to operate the factory's machining systems on a Saturday); he jumped at the opportunity. Not long after that Saturday opportunity, the original programmer/operator left BEWO/USA and Jason was asked to move into that position.

In 1993, Jason became the lead man at the BEWO cold saw factory. A few years later, when the Scotchman and BEWO's factories merged, Jason became the Quality Control Manager for both factories.
In 1998, he was promoted to assistant shop foreman and in 2001 to Production Manager, a title he held for the last 14 years at Scotchman Industries.
Q&A with Jason Rhodes
"Jason has been a great employee over the last 26 years and an excellent Production Manager for Scotchman," said Jerry Kroetch, President of Scotchman Industries. "He understood the importance of making good quality parts in the most efficient way possible. He will certainly be missed and we wish him the best in all his future endeavors."
Jason's last day as Scotchman's Production Manager was March 31, 2016. We asked him a few questions about his time at Scotchman - and life in general.
The Daily Grind
How many years have you worked at Scotchman and what did you do?
Jason: "I worked at Scotchman for 26 years as Production Manager."
How would you describe a typical day in the office for you?
Jason: "Typically, I showed up early (usually before sunrise) to take care of issues as they arose, and look for continuous improvements. On a typical day, I did anything and everything….whatever it took to accommodate our production schedule and get everything done.
Currently, Scotchman factory employees begin their work day at 5 a.m. They work four 10-hour shifts (Monday through Thursday) but the schedule can (and does) change from time to time due to product demand. Although it has not happened recently, working the occasional Friday is not uncommon. At times, being the shop boss can be a heavy load to carry because the Production Manager oversees the entire production process. He is on the hook when things go off course. Being available daily, before production starts and staying until production is complete, is a requirement for this job.
What will you miss most?
Jason: "Without question, I will profoundly miss the nearly 40 people that I work with everyday." After working at the same place for 26 years, some strong friendships have developed."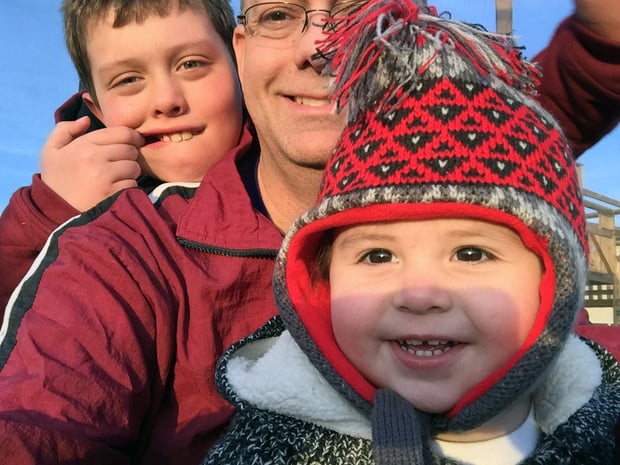 Challenges and Accomplishments
What part of your job was most challenging?
Jason: "Juggling multiple tasks at the same time and making sure they all received proper attention was challenging."

What professional accomplishment are you most proud of?
Jason: "I am most proud to be a part of the endless list of process improvements Scotchman has made throughout the years. Implementing LEAN principles & practices within our factory, from the smallest part process improvement to incorporating new and more complex production machines, has been incredibly fun and rewarding."
Hobbies and Future Ventures
Please describe your hobbies or tell us what you like to do for fun:
Jason: "I enjoy having coffee with my wife, watching my grandson Troye swim and going to Fountain Springs Church."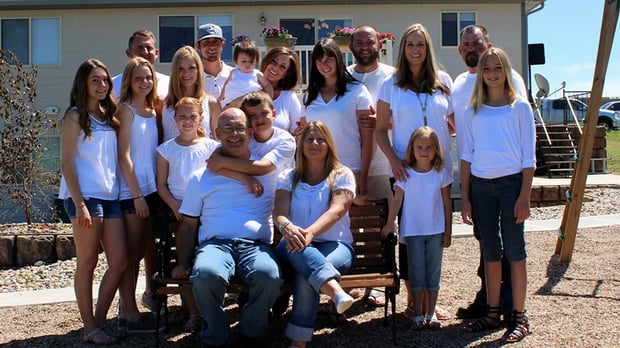 What will your next venture be? Jason lived in Philip most of the time he worked at Scotchman, but moved to Rapid City a few years ago and has decided to pursue employment closer to his home.
Jason: "I am not sure yet. Most likely something in manufacturing."
Person you'd most like to meet?
Jason: "Joel Osteen and Jesus -- when it's time of course."

Anything else you want to add?
Jason: "Working with Jerry & Karen and the people at Scotchman has been an incredible experience and I am very proud to have been a part of. It has been a huge part of over half my life. I greatly appreciate every opportunity that was given me to spread my wings and to allow me to grow and prosper along with the company. I will miss this place dearly."
Find out More About Scotchman
Interested in reading more about the people who make our company tick? Click below to read about our customer service department, which is made up of a team of specialists that will cater to your every need -- whether you are doing a project with your ironworker or interested in buying one.