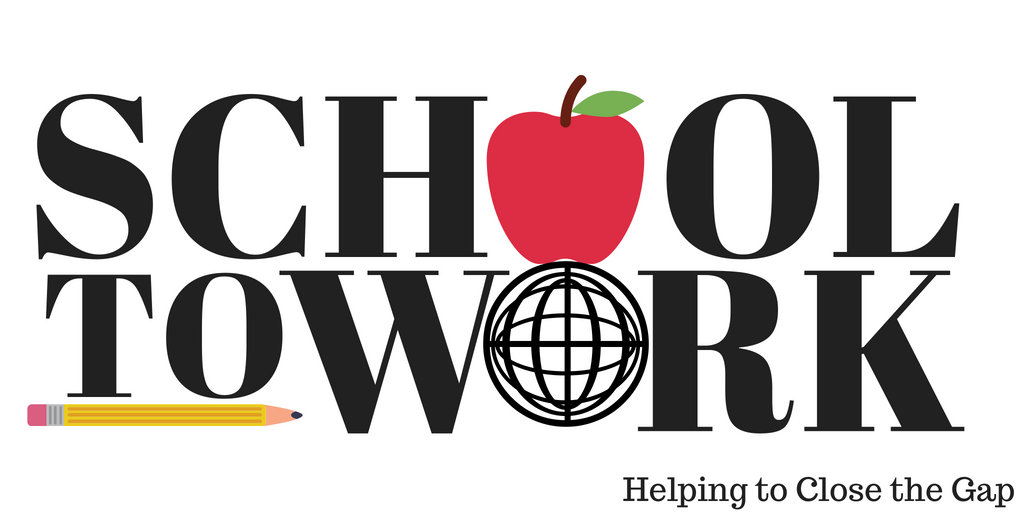 Scotchman Industries has always had a close relationship with the Philip, SD community and the local high school (PHS) is no exception. Throughout the years Scotchman has opened their doors to high school students, enrolled in the School to Work (STW) program, who are interested in the manufacturing field.
For a majority of the 17-18 school year, PHS Senior Colton C. joined Scotchman's team of Engineers to learn the ropes and gain real life experience working in the Engineering Department.
Using Classroom Knowledge in the Field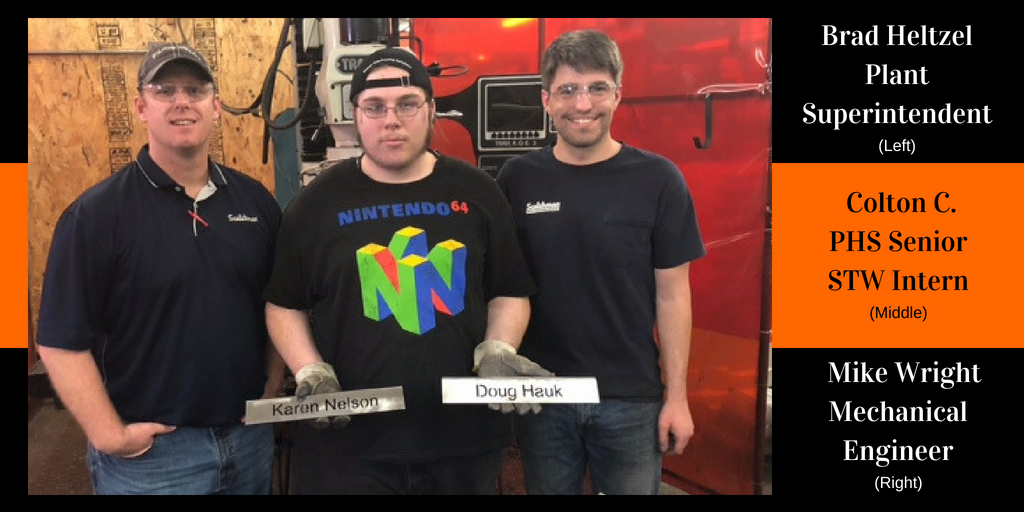 We asked Scotchman's Plant Superintendent, Brad Heltzel, to tell us a little bit about what Colton did during his time in the Engineering Department.
"Colton came to the plant with experience from the classroom using Auto CAD and the Inventor programs, so working in the engineering dept. was a very good fit for him." states Brad. "Using his prior knowledge of the CAD program, he was able to help convert old hand-drawn prints in to digital files."
During his time at the factory Colton worked with mechanical engineer, Mike Wright. Under Mike's supervision he completed the task of designing and building paint carts and welding jigs. In the picture above he's holding his year-end project, which are nameplates for his teachers' desks. Brad stated, "We let him design the nameplates on CAD, cut them out on the laser, and then bend them on the press brake. They turned out very nice and I'm sure the teachers at PHS will enjoy them."
PHS School to Work Philosophy
The purpose of the PHS School to Work program is an opportunity for a student to apply their high school coursework into a meaningful and relevant on-the-job experience within the context of the school day. This experience will prepare students with knowledge and skills needed for the twenty-first century work environment. The Internship experience is based on the student's chosen career cluster/pathway and is a Career and Technical Education capstone course.
PHS's School to Work teacher, Brigitte Brucklacher, adds, "We hope to provide the students a positive work experience, as well as involve our local businesses in this educational process."
To help students...
-Gain hands-on experiences to build upon skills learned in the classroom.
-Develop workplace responsibility and learn about workplace realities under the guidance of an adult mentor.
-Establish positive work habits and attitudes.
-Learn technical skills that will be valuable for future jobs.
To help your business...
-Gain access to an expanded pool of qualified applicants.
-Invest early to get "hard-to-find" people "trained-your-way".
-Reduce employee training costs.
-Generate positive publicity and public relations for their company.
-Influence curricula taught in schools.
-Communicate required job-specific proficiencies to educational personnel.
The Skilled Labor Shortage
(Excerpt from The Skilled Labor Shortage printed in Window & Door magazine, by Rich Walker)
"Forbes pointed out the reputation problems of manufacturing jobs. There is a widely held perception that manufacturing is outdated, dirty, and dangerous legacy work that has little interest to today's new breed of workers. (This is despite the reality that nearly all the "dirty" jobs in manufacturing have either been automated out of existence or moved offshore.)
To rise to this challenge, one logical step is to restart the vocational training programs that have largely been purged from our educational systems. We can do so by adopting a holistic combination of programs run or offered by manufacturers, and by high schools or colleges."
We are working to help create well rounded students by supporting CTE education, internships, and offering machines at a discounted rate for educational programs.