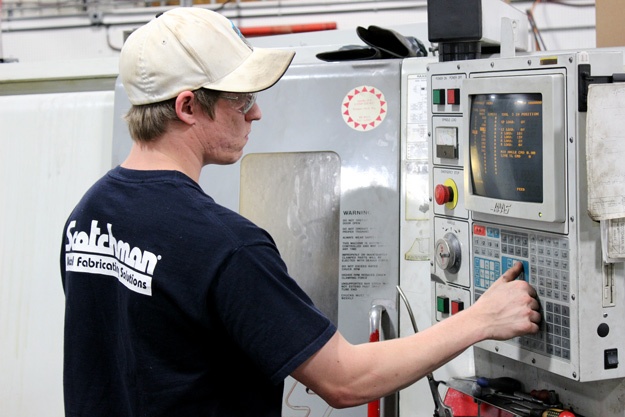 As a leader in the metal fabrication industry, Scotchman is very aware that technology is changing manufacturing. In fact, we've embraced it with innovations like our new 50-ton 5014-ET hydraulic ironworker, a state-of-the-art machine with fully-electric stroke control. However, some people worry that the move to more technological automation is a bad thing. After all, more automation means fewer jobs, right?
Wrong.
More Millennials, Fewer Baby Boomers and a Revival in Manufacturing
Automation has increased the efficiency of our cold saws and ironworkers. But we still need plenty of people to run them. We manufacture hydraulic ironworkers and circular cold saws at our factory headquarters located in small town, Philip, S.D., population 779.
Our facility encompasses 120,000 square feet of manufacturing space and employs 75 people with a network of more than 500 distributors nationwide. We are proud to produce metal working tools that are Made in America.
Actually, the manufacturing rebirth couldn't come at a better time. In recent years, as technological automation has increased, more millennials are entering the workforce while more and more baby boomers retire. Last year, for the first time, millennials outnumbered the baby boomer workforce.
Why is that a Good Thing?
The millennial generation (people who were between the ages of 16–34 in 2015) grew up on technology. It's difficult to find a millennial who hasn't embraced the use of iPhones, Facebook, and the massive digital universe that continues to evolve.
And millennials are on board with American manufacturing.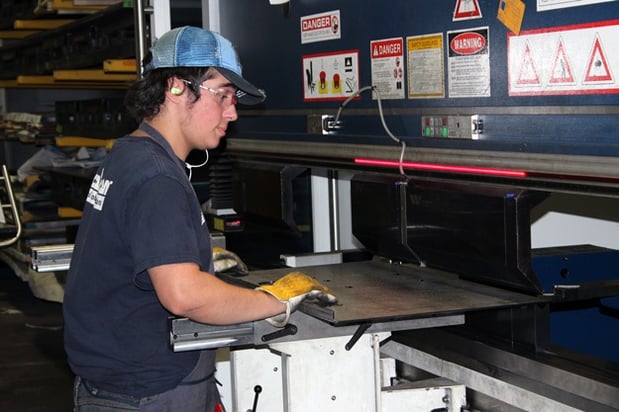 In fact, Ford Motor Company found that 91% of millennials believe American manufacturers make products equal to or better quality than foreign competitors, like China. And, 74% agree purchasing American-made products is important.
The "Made In America" movement continues as millennials decide to join the manufacturing workforce.
So, we will have more and more technological needs in the manufacturing industry, with more and more tech-savvy millennials who are anxious to embrace those jobs.
That sounds pretty good, doesn't it?
Taking Advantage of a Talented Generation
Millennials have the talent and work ethic to embrace the ever-changing manufacturing landscape, while understanding high-level technologies and multitasking between processes.
By 2020, global manufacturing executives predict that the United States will be the most competitive manufacturing economy in the world. So why is this? One big factor to our economy's success is the availability of advanced technologies and materials, and the strength of intellectual property protections.
The United States is beating China on both fronts.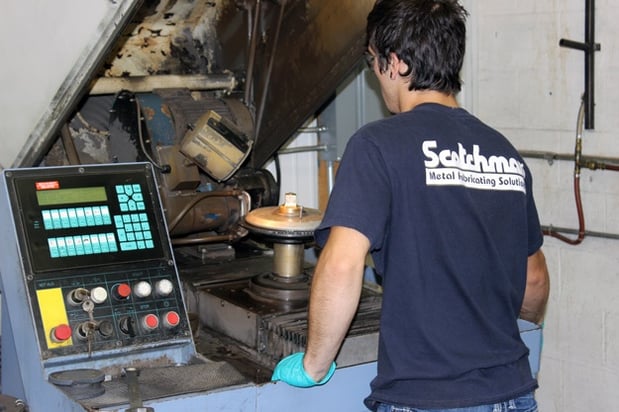 At Scotchman, we're happy to see advanced manufacturing technologies push the United States back to being the most competitive manufacturing nation in the world.
We need millennials to take the reins and enter the manufacturing workforce in order for our competitive leads to continue.
Millennials in Manufacturing
At Scotchman Industries, we welcome the younger generation to our metal fabrication manufacturing business, and look forward to teaching and learning from them. To stay up to date on manufacturing industry trends, please subscribe to our blog and receive email updates on future posts.