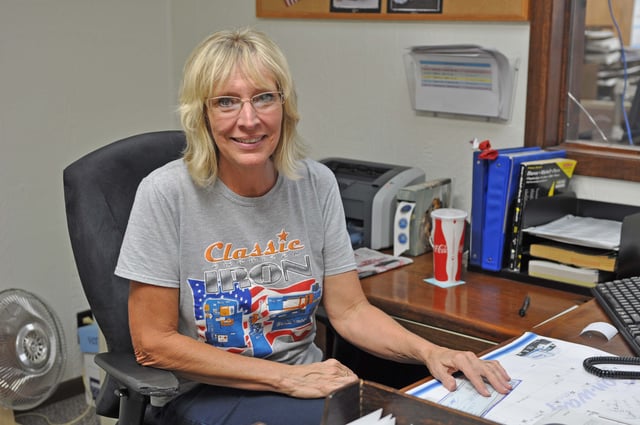 Scotchman, a leader in the metal fabrication industry, was founded in Philip, S.D. 48 years ago. This small-town, family-owned American manufacturer provides metal fabrication tools worldwide with the help of the company's 80 employees.
Scotchman is a true pioneer in the world of hydraulic ironworkers, and has become a household name within the metal fabrication industry. The Philip factory receives hundreds of inquiries each day & every time you call Scotchman during business hours,an actual person will answer the phone!

Q&A with Beth Jeffries
That's where Beth Jeffries comes in. A vital cog in the Scotchman system, Jeffries fields hundreds of calls daily and is diligent in getting the caller routed to the right person or department for their inquiry.
Beth is usually the first person to interact with customers calling in and is key in creating a positive impression for those new callers. Repeat callers have become accustomed to hearing the same friendly voice on the other end of the line in Philip.Thus, her unofficial title of "Director of First Impressions."
Answering '100s of Questions'
Q: How many years have you worked at Scotchman?
Beth: "Almost 19 years."
Q: How would you describe a typical day in the office for you?
Beth: "I answer the phone and answer the phone. We have 9 incoming lines so that keeps me pretty busy. I also help with the leads with whatever else I have time to do."
"She answers the phone hundreds of times a day and always sounds delightful!" said marketing director Brooke Formanek. "She also helps with our invoicing process, organizing and sending weekly rep mail, warranty information input, and anything else she is asked to do.
"She plays a vital role in Scotchman's customer care. Whether it's over the phone or behind the scenes while connecting new interested consumers to their correct local factory representatives, Beth is a valued member of the Scotchman family."
Loves and Challenges
Q: What's your favorite part of your job and why?
Beth: "I get to talk to people from all over the country. Many of them have been calling for years. I recognize many of them by their voices and I feel like I know many of them quite well. I have made many 'phone friends' here over the years."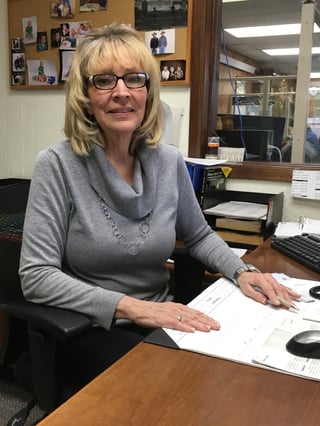 Q: What part of your job is most challenging?
Beth: "The most challenging part is trying to connect everyone who calls to the right person and keep everybody happy. It can get tricky sometimes with our multiple sales guys and their in and out office schedules. Luckily, I have access to all employee schedules, because I need to know where to send customers when they call in.
Also, being the first voice people hear when they call the factory adds a little pressure too."
Q: What professional accomplishments are you most proud of?
Beth: "I try to do the best job I can every day, and I'm proud to work for a company that is "'Made in the USA.'"

"I am also known as the "office nurse" because of my previous health care and EMT experience. You will frequently see employees stopping by my office to get their blood pressure checked etc."
Hobbies and More
Q: Please describe your hobbies or tell us what you like to do for fun:
Beth: "I I have 3 kids and 3 grandsons. Spending time with them is so much fun. My husband ranches and I enjoy spending my time with him on the ranch."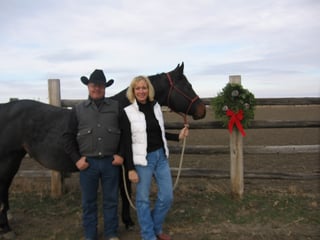 Q: What's on your computer/phone wallpaper?
Beth: "My grandsons."
Q: Person you'd most like to meet?
Beth: "Jesus. I strive to know Him better each day. "
Q: If you weren't working at Scotchman, you would be ... ?
Beth: "Probably working in the medical field. I've worked off and on as a nurse's aid for years, and I love it."
Find out More About Scotchman
Interested in reading more about the people who make our company tick? Click below to read about our customer service department, which is made up of a team of specialists that will cater to your every need -- whether you are doing a project with your ironworker or interested in buying one.