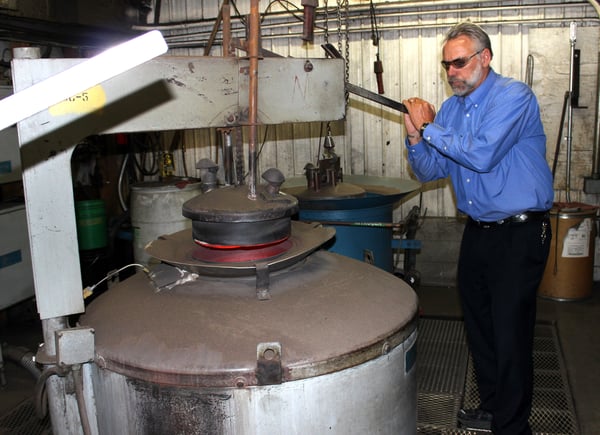 Scotchman is an industry leader in ironworkers, cold saws, and other metal fabrication tools. It was founded in Philip, S.D. more than 50 years ago by the late Art Kroetch. Art's son, Jerry, is now the company president.
Scotchman: American Manufacturer of Ironworkers
Technological advances have changed a few things, but the basics remain the same. Scotchman is an American manufacturer with a worldwide reputation built on hard work and high-quality machinery.
Scotchman Industries has a complete line of thirteen different ironworkers, ranging in capacities from 45 to 150 tons, and has successfully acquired and maintained a large portion of the ironworker market while also specializing in cold saw production.
So what makes Scotchman tick? We asked Jerry a few questions about the company, his role as president, and even some of his hobbies.
Q&A with Jerry Kroetch
Q: What made you decide to follow in your father's footsteps and take over Scotchman Industries?
JK: It was more like being lucky. I am the youngest of three boys and the fifth of seven kids. My two older brothers decided to do other things after high school and I stayed on because I wanted to be a welder. After a year of welding, I asked Dad if I could learn to do something else.
Over the next 12 years, I learned to do most all the jobs within the manufacturing plant, from manual machining to CNC machining. I also worked in shipping, the parts department and customer service. In 1988, I was promoted to National Sales Manager and in 2001 I was promoted to President.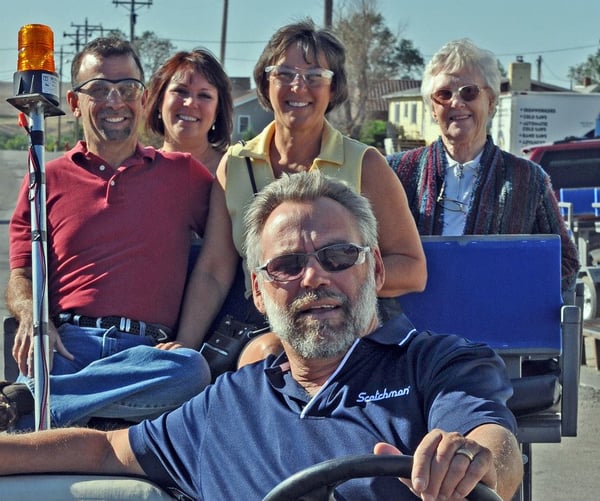 Q: What's it like working in a family business?
JK: My wife, myself, my brother-in-law, son, daughter and brother are all part of the business. My Dad did an exceptional job laying out what he wanted to see and what he wanted to do. There were seven kids total, and the oldest passed away about 10 years ago.
We all get along well and no one second-guesses anyone. There's only one boss and everyone respects that.
Day-to-Day Operations
Q: What's a typical day like for you?
JK: Being president is a bit of a blown-up title. I can honestly say that I have the easiest job in the joint. We have great people working here; they know what to do and I trust them to do it. If major things come up in the factory I have to deal with those, but basically I make sure we've got the margins we need, and make sure things are running.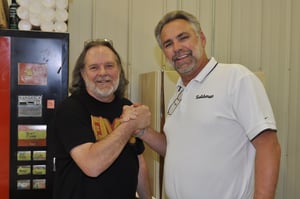 Q: What's the best thing about your job?
JK: The best part is knowing that we are doing our part in keeping manufacturing jobs in America. This job has also blessed me with the opportunity to travel the world.
Q: Why do your employees enjoy working at Scotchman Industries?
JK: I hope it's the fact that we treat each and every one of them with the same type of respect that we would want in return. We strive to provide good jobs for the area. We have been blessed with many good, hardworking Americans from the heart of God's county to employ who also believe in quality products and a hard day's work.
Facing Challenges
Q: What's the biggest challenge for you at Scotchman Industries?
JK: A good share of our employees have been with us from 10 to 40 years. With that being said, we are all getting older and several of them will be retiring in a few years. Since we are located in a town of 880 people (Philip, S.D.), our labor pool is small so finding replacements will not be easy.
Q: Which professional accomplishment are you most proud of?
JK: I was part of (not solely by any means) growing a company from $9 million in revenue to more than $20 million. That's my greatest accomplishment.
Upcoming Goals
Q: What's your next big goal to achieve?
JK: To expand into the international market more than we are today.
Q: Where do you think the metal fabrication industry will be in 10 years?
JK: Since the main product we manufacture is the hydraulic ironworker, we have asked ourselves this question many times. We have often wondered if we would ever saturate the market with these machines -- and the answer is no.
I feel the fabrication industry will remain steadfast. There are hundreds upon hundreds of new metal fabricating companies starting every year and the older ones are growing, creating a need for a second and third machine.
Q: What keeps Scotchman customers coming back?
JK: Customer service. Take care of your customers. Treat them well and they'll come back. That's the most important thing as a business owner. Without it, they won't come back, and you need repeat customers. Every time you call us (during business hours), an actual person will answer the phone! We have almost 130 years of knowledge, experience and expertise on our seven person customer service team at our customers' disposal.
Hobbies and More
Q: Please tell us about any hobbies you have:
JK: I really only have one hobby and that is riding motorcycles.
M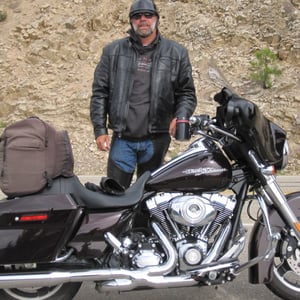 y wife and I have our own bikes and take several long rides (3,000 to 5,000 miles) each summer. We have ridden to the east coast, west coast, from Canada to Texas and many places in between.
Q: What's on your computer/phone wallpaper?
JK: The Harley Davidson emblem.
Q: Person you'd most like to meet?
JK: Jay Leno. I've corresponded and talked to Jay Leno over the years and he has some of our stuff (in his garage). I've never met him, so I guess it's him.
He seems to be a very down-to­ earth and filthy-rich guy who doesn't act arrogant.
Q: If I wasn't President of Scotchman, I'd probably be ...
JK: Since I'm a Harley Davidson nut, I'd probably work for Harley Corp. in Milwaukee.
Find out More About Scotchman
Interested in reading more about the people who make our company tick? Click below to read about our customer service department, which is made up of a team of specialists that will cater to your every need -- whether you are doing a project with your ironworker or interested in buying one.