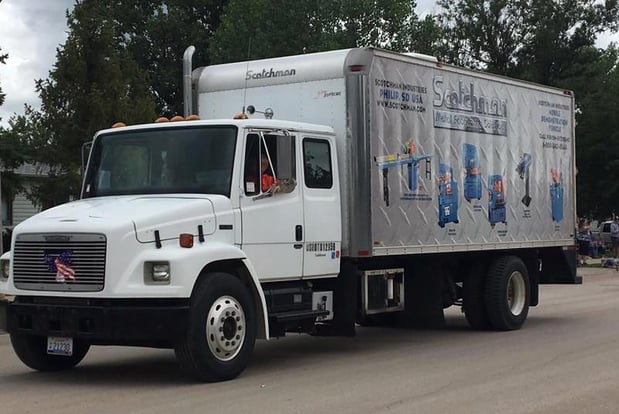 Our machinery is constantly going on tour across America. Make your shop our next stop!
We have 16 mobile demonstration vehicles located throughout the lower 48 states. Each demo vehicle is equipped with a range of hydraulic ironworkers, circular cold saws, tube and pipe notchers, and measuring systems ready to demonstrate at your place of business.
So, what are some benefits of scheduling a product demo with us? Keep reading to find out!
Top 5 Benefits of Machinery Product Demonstrations
1. Convenient & Free
We want to provide our customers with a one of a kind, personal approach. Which means we will come to you, at your convenience, and it won't cost you a dime!
2. See Our Machinery in Action
Simply request a live, on-site demo and one of our factory reps will visit your shop.
It doesn't matter if you are a one-man operation or a large business, we'll show you everything our ironworkers, cold saws, and pipe notchers can do to help you and your business work smarter,
not harder
3. Learn Hands-on...In Your Shop
The biggest reason we bring our machinery to your doorstep is so you have a chance to see the machine in action before you purchase AND you are able to test the machine out for yourself.
Your Scotchman representative will give live demonstrations showing how each piece of equipment can improve production and meet your fabricating needs; as well as, the proper methods for using the machine
4. Test Cut Your Material To See Cut Quality First Hand
Ideally, you'd like to know if Scotchman machines can punch holes, cut or shear the exact metal and materials you work with every day, right? Your rep can test cut your materials right in front of you to make sure it performs the way you need, plus they'll give you tips and recommendations to help you find the best machine for your application to make your job easier.
5. Build a Personal Relationship
We have been offering on location product demos since 1967, when Arthur Kroetch began Scotchman Industries.Today, we continue that tradition of providing on-site demos and putting our customer's needs first. The relationships we have with our customers are important to us. Our goal is to make you feel comfortable enough to reach out to us no matter the situation and we will do our best to meet whatever needs arise!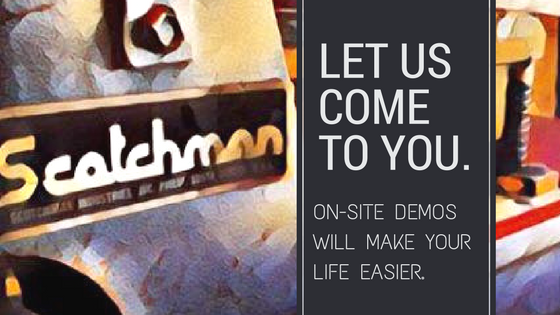 Request a Scotchman Machine Demo
Scotchman Industries is proud to be an American manufacturer for over 50 years, providing metal fabricating solutions to thousands of businesses and personal shops around the world. We are always researching and sharing the latest news and information from the metal fabrication industry, so we invite you to subscribe to our blog and our YouTube channel. You can also follow us on Facebook, Twitter, & Instagram.
We also exhibit at numerous trade shows throughout the year and welcome you to attend one if you can. You can find our trade show schedule here.
See our machinery in action and test cut your material, without leaving your place of work! Schedule a visit from a self-contained demonstration vehicle equipped with an ironworker, cold saw, band saw and tube and pipe notcher/grinders.
Let us know if you want a representative to stop at your shop.