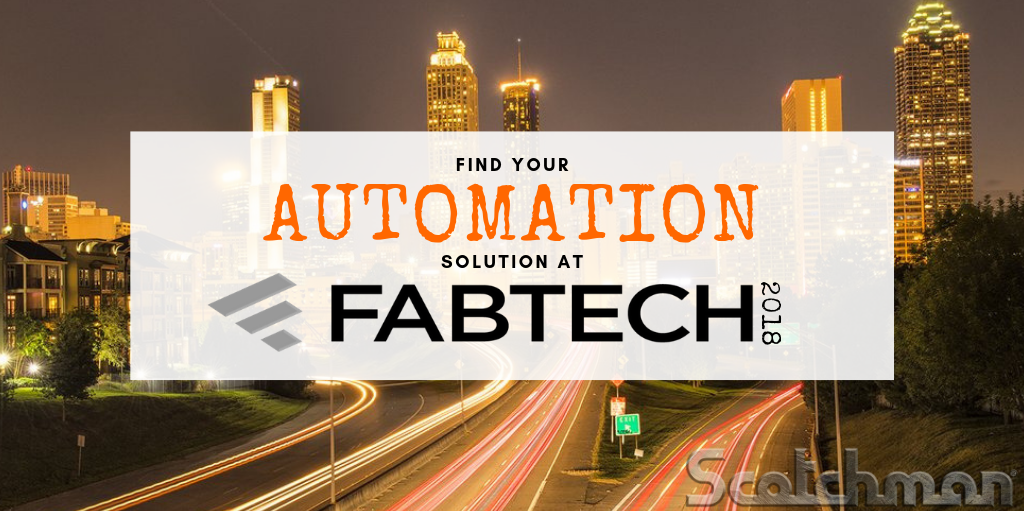 If you're like most professionals in our industry the thought of how to reduce costs, increase efficiency, & improve productivity is frequently on your mind. A visit to FABTECH can help you find a solution to put your mind at ease.
Scotchman Exhibiting at FABTECH 2018
Scotchman is just one of the 1,500 exhibiting companies at this year's show, and we'll be demonstrating our complete line-up of metal fabricating solutions in booth B8829; including our trusted USA made ironworkers, manual to fully automatic circular cold saws, tube & pipe grinder/notchers, and an array of automation solutions which can be incorporated into your current operation.
We are featuring a new product too! A brand NEW auto loading sawing system! A must see sawing solution for increasing efficiency and boosting accuracy in your shop.
Stop by booth B8829 for a live product demonstration and to talk with one of our experts. We are here to listen to your needs and provide you with the right solution for your specific application.
The benefit of attending FABTECH outweighs the costs, because you're sure to find a solution to help drive down your fabrication costs.
Find out which machines we're bringing to the show and use our promo code for a FREE expo pass. Click for details.
Need help justifying your trip? Check out these resources.
Planning to come and looking for things to do before & after the show? Read this.
Hope to see you there!
P.S. If you can't make it to the show, we can come to you! Schedule your on-site demonstration here.