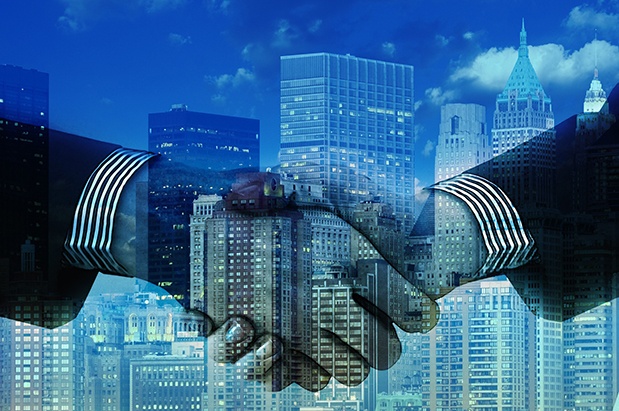 As an American made manufacturer, Scotchman Industries believes corrective measures should be taken to solve economic problems caused by "fair trade" legislation. This legislation has hurt the heavy metal fabrication industry in the U.S., as well as other industries.
We encourage you to oppose the type of legislation that permits foreign countries to use cheap labor for manufacturing goods that should be made in America.
Further, with all 435 U.S. House of Representatives seats up for election Nov. 8, please write to candidates in your region and ask them how they will address increases in unfairly traded imports and the U.S. trade deficit resulting from the agreements.
Members of the American public shared our sentiment in a recent survey by The Tarrance Group of Alexandria, Va. Out of 1,000 registered likely voters, more than 80 percent "agree the loss of U.S. manufacturing jobs overseas and the damage to the American steel industry as a result of unfairly traded imports are very important issues facing the country." (Modern Metals magazine; April 2016).
CAFTA and NAFTA -- Not Necessarily 'Fair'
Fair trade agreements — like the the Central American Free Trade Agreement (CAFTA), North American Free Trade Agreement (NAFTA) — have allowed corporations to close U.S. facilities and open work sites in countries that pay extremely low wages. The granting of Permanent Normal Trade Relations to China has also been a major factor.
The U.S. has lost an estimated 60,000 factories and millions of well-paid jobs since 2001 because of fair trade agreements. These agreements have affected many U.S. industries, including heavy metal fabrication.
Millennials Will Rise to the Challenge if We Let Them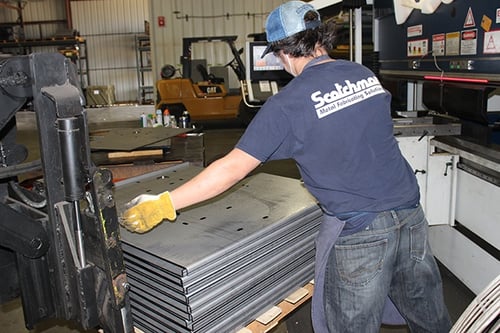 Our economy needs jobs, especially as the millennial generation enters into the workforce. The U.S. has many capable workers, but we need to preserve American jobs if we want our economy to thrive in the future.
Scotchman started as a scrapyard and became a leader in the heavy metal fabrication industry, with 80 employees in Philip, S.D.
"Fair trade" agreements like the CAFTA and NAFTA deals passed by Congress prevent other U.S. companies from becoming successful and creating American jobs.
We have absolutely nothing against foreign companies. But we don't like to see jobs get outsourced from the U.S. because of cheap labor in other countries. America is the land of opportunity. Let's keep as many work opportunities in America as we can.
Contact Your Representatives
If you'd like to write an email to your representatives, simply click on the button below for a list of the reps in your particular district. You can also read more of our takes on the current state of the heavy metal fabrication industry by clicking on the blog subscribe button.