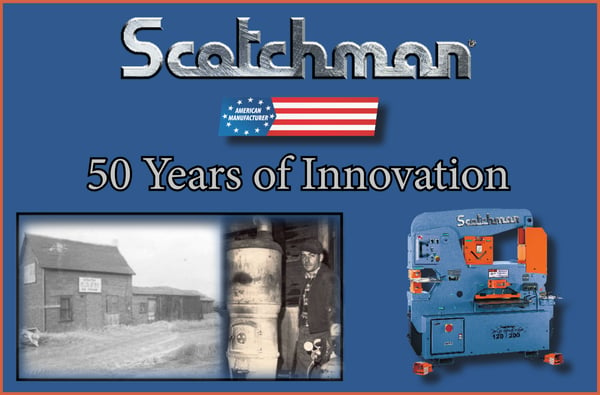 A South Dakota company that developed into a worldwide leader in the metal fabrication industry began as a scrapyard. Now the oldest hydraulic ironworker manufacturer in the world, Scotchman Industries Inc. employs 80 people in Philip, S.D. while producing high-quality metal working tools for schools, one-man shops and Fortune 500 companies around the globe.
Metal Fabrication Industry Leader Began as Junkyard
The seeds for what became Scotchman Industries were planted more than 50 years ago when Art Kroetch bought Hap Dorothy's junkyard in Philip. Kroetch, the company founder, started producing and selling farm-related products, such as pickup stock racks, corral panels, chutes and gates. As his business picked up steam, he purchased a patent in 1966 for the hydraulic ironworker, the first machine of its kind in the world. Kroetch officially founded Scotchman Industries in 1967.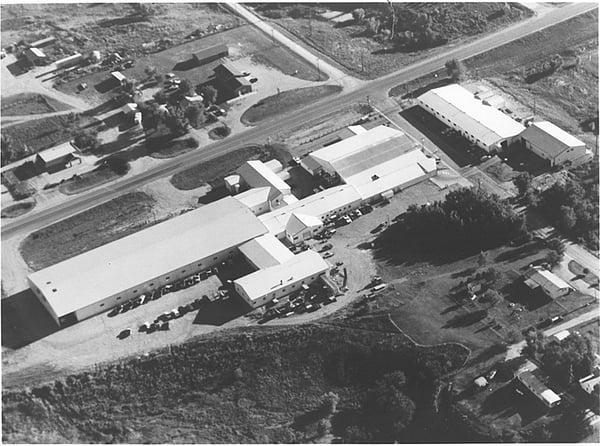 Soon, Scotchman began manufacturing this revolutionary metal fabricating machine, which is powered by hydraulic pressure. These powerhouse ironworkers could apply up to 35 tons of force to punch, bend and shear metal. Scotchman now produces a complete line, having acquired and maintained a large portion of the market.
Scotchman Ironworkers
American-made Ironworkers and Cold Saws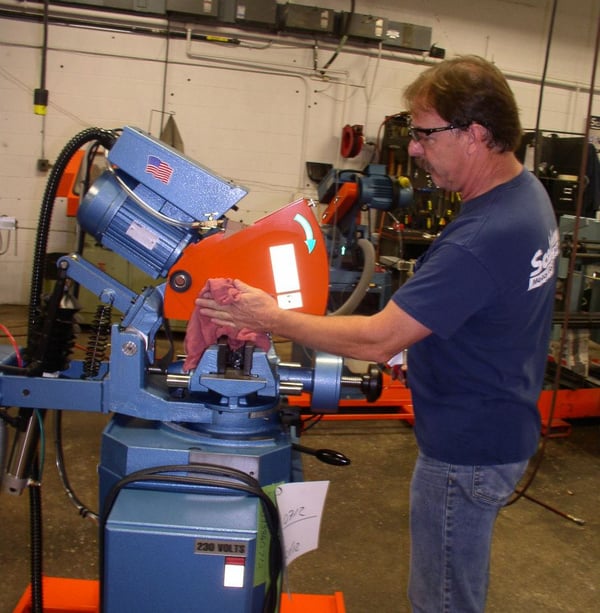 One of two circular cold saw manufacturers in the U.S. and the largest in the U.S., Scotchman is known for standing behind its American-made products, offering a 3-year parts warranty on ironworkers and cold saws*. That type of guarantee is a rarity in the in the metal fabrication industry.
"We stand by our products," said owner Jerry Kroetch, son of Art Kroetch. "We want all users of our fabrication equipment, from one-man shops to Fortune 500 companies, to feel confident purchasing a quality, American-made product which we stand behind with a great warranty and a top-notch customer service department."
Preferred Solution in Metal Fabrication Industry
From general to heavy-duty metal fabrication to farm use, shipbuilding, technical schools, the U.S. military, Fortune 500 companies, and the one-man hobby garage shop, Scotchman has been the preferred solution for metal working tools for over half a century. Ironworkers and cold saws are Scotchman's specialty. But the South Dakota manufacturer also makes flatbar shears and advanced measuring systems for metal and woodworking equipment, and is a retailer of band saws, tube and pipe notchers and programmable feed systems for metal working equipment.
So how did Scotchman become the preferred provider of metal working tools? When he founded Scotchman, Art Kroetch took a personal approach, offering each potential customer an in-house visit. Scotchman employees would demonstrate features of the Scotchman product that had caught the customer's interest. The company still offers that personal service, which continually attracts new customers while retaining longtime customers.
Would you like a free in-house demonstration? Click below.
*automatic cold saws carry a 2-year warranty