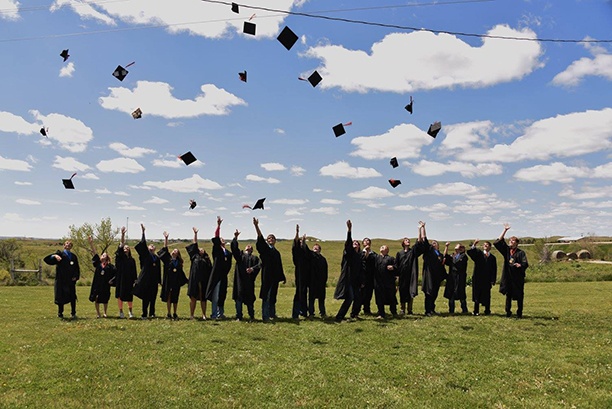 More and more millennials are supporting the "Made In America" movement by joining the manufacturing workforce after high school graduation, which is fantastic news. We need them, and the industry contains great careers that are often overlooked.
As an American made manufacturer, Scotchman Industries embraces the idea of the younger generation pursuing manufacturing careers. We even created two scholarships as an extra incentive.
Our 2016 scholarship winners have been selected.
Philip High School students Tyshia Ferguson, Braden Puhlman, and Nathan Wooden Knife earned scholarships by submitting the top essays among all applicants.
The three will continue their post-high school education this fall while majoring in a variety of topics.
Made in America Philosophy Promoted Through Scholarships
Scotchman, located in Philip, S.D., is a leading manufacturer of American made metal fabrication tools.
We are proud of our storied history in the metal fabrication industry, which is why we use encourage our local young people to pursue manufacturing. We especially like to see them find careers in their home state of South Dakota.
The Krofam Scholarship is offered to Philip High School students who are attending or planning to attend a South Dakota post-high school educational institution.
The Scotchman Industries Scholarship is for Philip students who are going to a Vo-Tech or trade school in South Dakota for machining or welding. This scholarship is renewable for a second year if the student is still attending school full-time for machining or welding.
Scholarship Winners
Tyshia is a writing enthusiast who will double major in Creative Writing and Anthropology. She wants to pursue a career writing children's short stories and poetry.
Due to his interest in farm machinery such as tractors, combines, etc., Braden is pursuing a degree in Farm Power Technology at Mitchell Technical Institute. After graduating from Mitchell Tech, he will pursue a career as a diesel mechanic in South Dakota.
Nathan plans on pursuing a career in psychology. He is very interested in the human brain. His long term goal is to become a psychiatrist.
Scotchman Promoting Education, 'Made in America'
We are proud of our "Made in America" philosophy and enjoy seeing youth and millennials pursue careers in the metal fabrication industry. By 2020, global manufacturing executives predict that the United States will be the most competitive manufacturing economy in the world.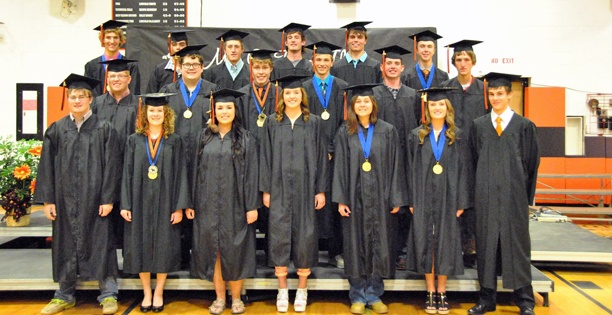 We need millennials to take the reins and enter the manufacturing workforce in order for our competitive leads to continue. Obviously, more workers will be needed as the older generation retires.
More importantly, the millennial generation is uniquely qualified to enter the manufacturing industry and produce American made products. Millennials grew up on technology, which means they know it extremely well.
Millennials have the talent and work ethic to embrace the ever-changing manufacturing landscape, while understanding high-level technologies and multitasking between processes.
Promoting Millennials in Manufacturing and Education
We're proud to be an American made manufacturer. As a leader in the metal fabrication industry, we feel the youth movement is vital to the future of American manufacturing.
Want to read more about our philosophies on millennials in manufacturing, "Made in America" products and more? Click below to subscribe to our blog, which covers these topics and much more.