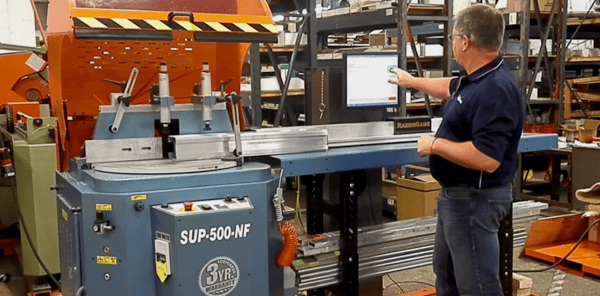 Scotchman Industries is nearly half a century old, but that doesn't mean we're done improving.
Manufacturing continues to change, as technology improves, and we're moving forward along with it. You can see some of our latest product features in our brand new catalog.
American-Made Innovation
Whether you want a hydraulic ironworker or a band saw for heavy-duty use to technical school study, we've got the machine you need. Our latest catalog features 42 pages of equipment and features that you won't find with any other American-made manufacturer.
Inside, you'll find information on capacities and specifications of each machine we offer, as well as attachments and optional features available to help you do any job. There are also three new products included in this new catalog:
SU-280-G: Our band saw now has a gravity feed head with a metered feed rate.
GAA-500-90 DT20: Our newest automatic upcut saw now has the ability to drill and tap.
Angle Master: This turns our upcut cold saw into a complete sawing system.
We also have information on our business and school lease programs in the catalog, so you can get the machinery you need worry-free.
You can browse the latest catalog online, or if you prefer a paper copy, we'll mail one to your home or office.