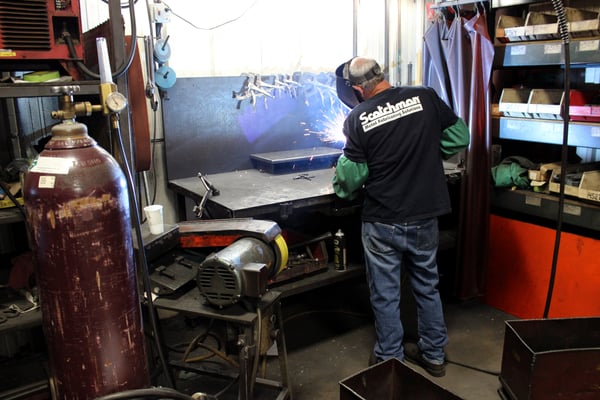 Whether you bought metal working tools from Scotchman last week or 48 years ago, our support team is available to service any piece of equipment or part that came out of our shop.

Quality Support for Quality Products
Scotchman was founded by the late Art Kroetch in 1967. Since that time, we've been providing metal fabrication tools to customers throughout the United States and the world. Scotchman can service and provide parts for any machine that was made in our shop, whether you are a new customer or were one of the first people to buy a Scotchman cold saw or ironworker.
Scotchman can also get you a product manual for any of our machines. Simply fill out this quick form and we'll get you the manual you need. That's a lot of different manuals, considering the fact that our vast product line includes 13 ironworker models varying in capacity from 45 to 150 tons and a full line of circular cold saws, band saws, tube notchers and more.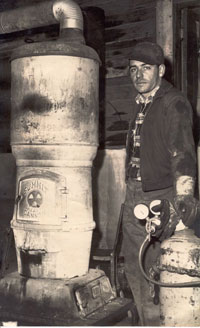 Support from the Beginning
When he founded Scotchman, Kroetch (pictured to the right) took a personal approach, offering each potential customer an in-house visit. He knew how versatile and innovative his ironworker was, and that if he could show his fellow fabricators his new tool, they would love it as much as he did, because seeing is believing.
In the Internet age, such personalized demonstrations are rare. Before technology allowed online communication, Scotchman had to visit potential customers in person to demonstrate features of the Scotchman product that had caught the customer's interest.
Now, with Art's son, Jerry, serving as President, Scotchman still offers that same personal service, from in-house demonstrations, new machine set-ups, servicing and providing support for every piece of equipment that leaves our factory, even machines that are decades old.
Scotchman Customer Service
Scotchman prides itself on customer service. Just ask one of our many satisfied customers.
"In the 14 years I have been in business, I can count on one hand the companies that I use that I can talk with a live person that is truly an expert in their field," said Forrest Summers of HPL Enterprises in a testimonial he submitted to our website.
Forrest is one of many satisfied Scotchman customers who have dealt with our service team over the years. We don't use automated phone systems -- we talk to you personally through any issue. Whether you need a part, service, a manual, or fabricating advice, we are here to help.
Whether you are new to Scotchman products or a current customer, you can call our customer service team 7 a.m. to 4:30 p.m. (MDT) from Monday thru Thursday and 7 a.m. to 3:30 p.m. on Friday.
Contact Us
If you have questions or need service on any metal fabrication tools you've purchased from Scotchman, click below for more information on how to get ahold of us.