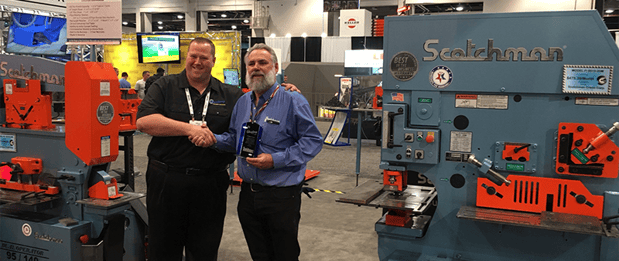 There were many highlights of FABTECH 16, but one of the proudest moments for our team at Scotchman was receiving the Top Quality award from one of our dealers, Sterling Machinery.
What is the Top Quality Award?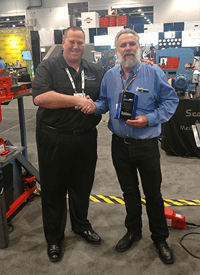 The Top Quality award from Sterling Machinery is given in appreciation for dedication and commitment to maintaining the highest standards of quality in American manufacturing.
Along with Scotchman Industries, Cincinnati Incorporated was also awarded for nurturing a reputation of high-quality American manufactured equipment.
Scotchman works hard to promote the Made in America movement and to be a strong example of U.S. industrial success. It feels wonderful to have been recognized at FABTECH 16 for those efforts, and for being an American brand of quality.
See What Top Quality Looks Like
As a leader in the metal fabrication industry, we're proud to set such lofty standard of quality for our ironworkers and cold saws, and happy to build them right here on American soil.
If you're shopping for an ironworker or buying a cold saw, please keep us - and our Top Quality award - in mind! We strive to provide quality not only in our products, but through our legendary customer service and industry-leading warranty policy.