Fall is in full-swing, which means that it's almost time for FABTECH 2017! As North America's largest metal forming, fabricating, welding and finishing event, you can bet that Scotchman will be making the trip to Chicago November 6-9, 2017 to exhibit and demonstrate our latest and greatest products.
Keep reading to find out everything you need to know about FABTECH 2017. You'll also learn how to register for this can't-miss convention.
Be One Step Ahead with the FABTECH 2017 Mobile App
No more rushing around the McCormick Place Convention Center, trying to figure out what exhibits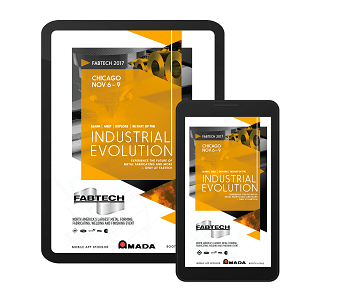 you want to see and where they are located among the 50,000 attendees and 1,700 exhibiting companies.
When you download the official FABTECH 2017 mobile app, your FABTECH experience will be enhanced in more ways than one. The app puts important show information in the palm of your hand so you can access it anytime, anywhere.
Search exhibitors, navigate the show floor, view and build your schedule, and stay connected with social media.
The app doesn't stop with FABTECH information. Find Chicago tourist attractions, dining options, and things to do in the windy city with the FABTECH app! Download it now and get started!
Visit Scotchman at FABTECH 2017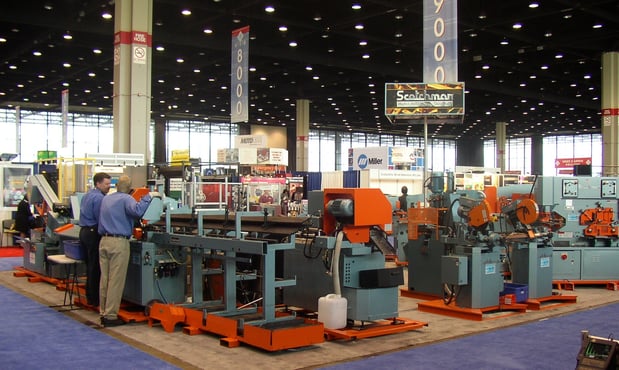 FABTECH 2017 wouldn't be the same without a booth filled with Scotchman machines. In fact, we'll have two booths running (A2417 and A4317)!
Come see our ironworkers (A4217) and cold saws (A4317) in action at FABTECH, November 6-9, 2017! Scotchman's line of hydraulic ironworkers can be used for punching, shearing, notching, bending, and more. Our custom tooling department can specifically design tools for your unique metal fabricating needs.
The Scotchman Circular Cold Saw line is complete with both ferrous and non-ferrous machines and is capable of cutting straight or angled cuts with high-quality blades.
FABTECH 2017 is an excellent opportunity to see and learn the latest and greatest information about metal forming, fabricating, welding and finishing tools, and technology on the market.
Register today and don't miss what's new at FABTECH 2017!