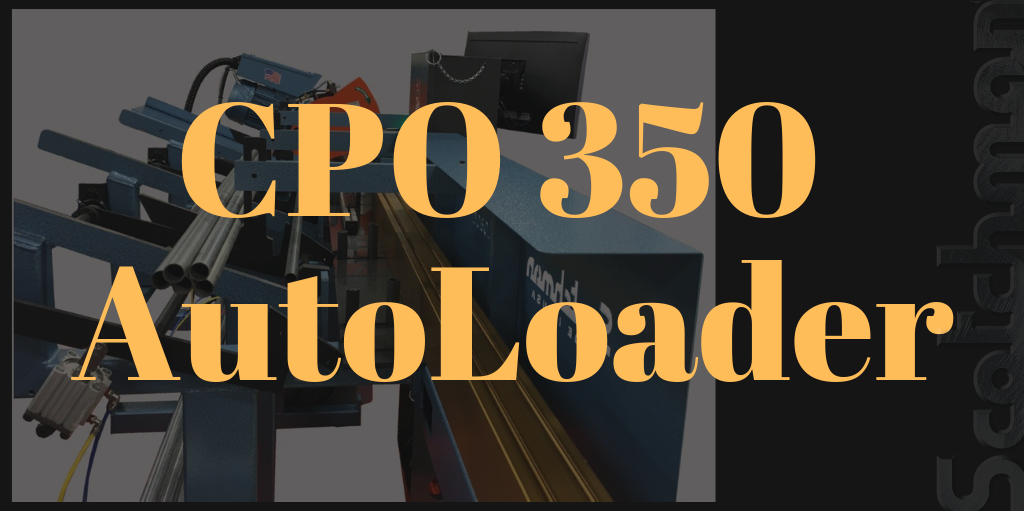 Automation is the best assistant when it comes to making the most of your employees' time on the shop floor. We're not talking about replacing employees – but rather providing them with a form of aid that will boost your shop's productivity, maximize efficiency, & decrease operator error and waste. Adding value to your shop with automation is an investment with the goal of improving business and facilitating growth.
Partner With

Scotchman® and

Accelerate Growth
A productive workplace is a profitable one, but automation can also make a huge difference in a plant's safety by taking over strenuous work that can lead to accidents or chronic injury over time. Incorporating a system that automatically loads heavy material will not only eliminate a lot of the tough work of lifting and material handling, but will save you in set-up times among other benefits.
The new auto loading saw by Scotchman is a fully automatic sawing system guaranteed to save time, reduce scrap, eliminate costly mistakes, and provide you consistent results for years to come.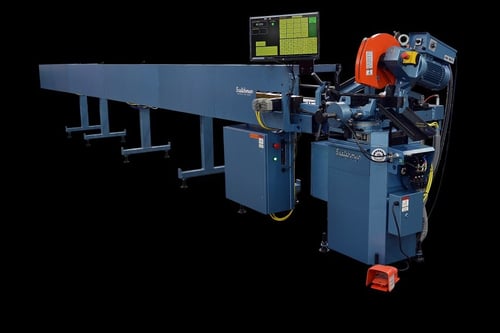 Scotchman's NEW CPO 350 AutoLoader Sawing System
Scotchman Industries has recently added an auto-loading circular cold saw system to their existing line of sawing solutions. The new CPO 350 AutoLoader saw combines three of our proven components together into one system!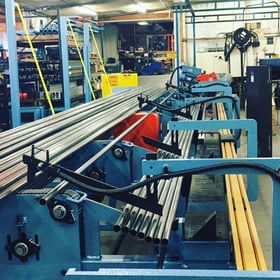 We've taken the time-tested durability of our semi-automatic CPO 350 PKPD variable speed saw and coupled it together with the supply track from our trusted roll feed automatic saw (RFA), and added a precise RazorGage programmable material feeding system creating a fully automatic sawing system which can cut multiple lengths of tube (max 3" dia.).
Quick set-up, automatic part length change, and the fast reloading of material adds efficiency. This auto-loading sawing system is capable of running complete cut lists at 90° on an automatic cycle OR the saw can be operated in a semi-automatic mode to miter cut and produce accurate cut lengths within ±0.002 per diameter inch in squareness. Both the saw and automated material feeding system are proudly made in the USA.
Eliminate operator error by programming your cut list. Get precise cuts no matter who is operating your machine. The CPO 350 AutoLoader comes standard with a Windows® based touch screen control, 5hp variable rpm speed motor, 315mm diameter blade, and the ability to run unlimited cut lists from 1/2" to 23' lengths.
This American made automatic sawing system is precise and suitable for high volumes. Whether you are processing full bundles of tubes without interruption or need the flexibility to transition from one job to the next, this saw can handle your specific material feeding needs.


The advances in technology are creating huge efficiency gains for companies of all sizes. Whether you are adding a little automation into your shop or going to a fully automatic process you can expect to see dividends that continue to pay both short and long term. The Scotchman line of circular cold saws include manual models to fully automatic sawing systems.
Not sure where to begin? ... Consult an expert first! When it comes to cutting, you want to work with a company that has a proven history of delivering results. With Scotchman, you're partnering with a company that's been focused on cutting for nearly forty years and has a total of over 50 years of experience in the metal fabrication industry. Our quality products and excellent customer service have earned us the reputation of being a Preferred Manufacturer.
Contact us & let's discuss your needs.
Check out our line of Automatic Sawing Solutions here: https://scotchman.com/cold-saws/automatic/